WITH LAVANDARIA
Lavandaria is a graphic design and silkscreen workshop based in Lisbon. Here are some works done in collaboration with this team.
PIC-NIC
Pic-nic is a silkscreen print celebrating the simple pleasures of life: a pic-nic with friends, a jump in the water, nature and peace.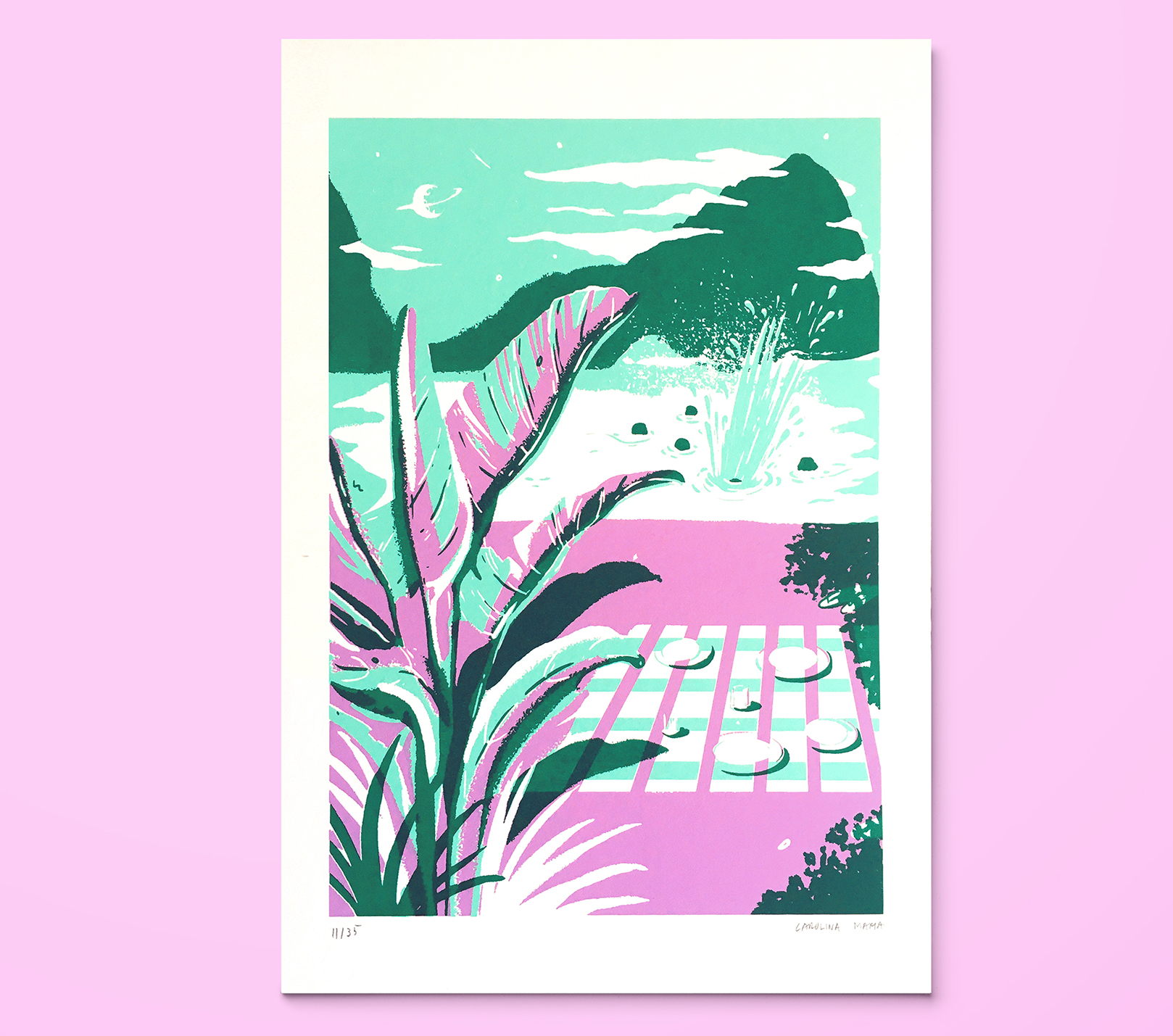 SILKSCREEN PRINT — Lavandaria
PICTURES BY — Lavandaria
—
DEPOIS DO VULCÃO
Lavandaria invited 20 artists to participate in the exhibition Depois do Vulcão, part of the Walk & Talk Festival 2017, in Azores. E Pufff...! was my contribution, a tribute to the vulcano and to the formation of life.
Other Participants: André da Loba, Ariana Couvinha, Bráulio Amado, Carlos Guerreiro, Carolina Celas, Cristina Dias, Desisto, Elliott Burford, Hugo Oliveira, Ilhas, Lorenzo Truffa, Mariana a miserável, Mariana Veloso, Nuno Gil, Paulo Lourenço, Pedro Lourenço, Sam Baron, Tiago Galo, Tomomi Maezawa.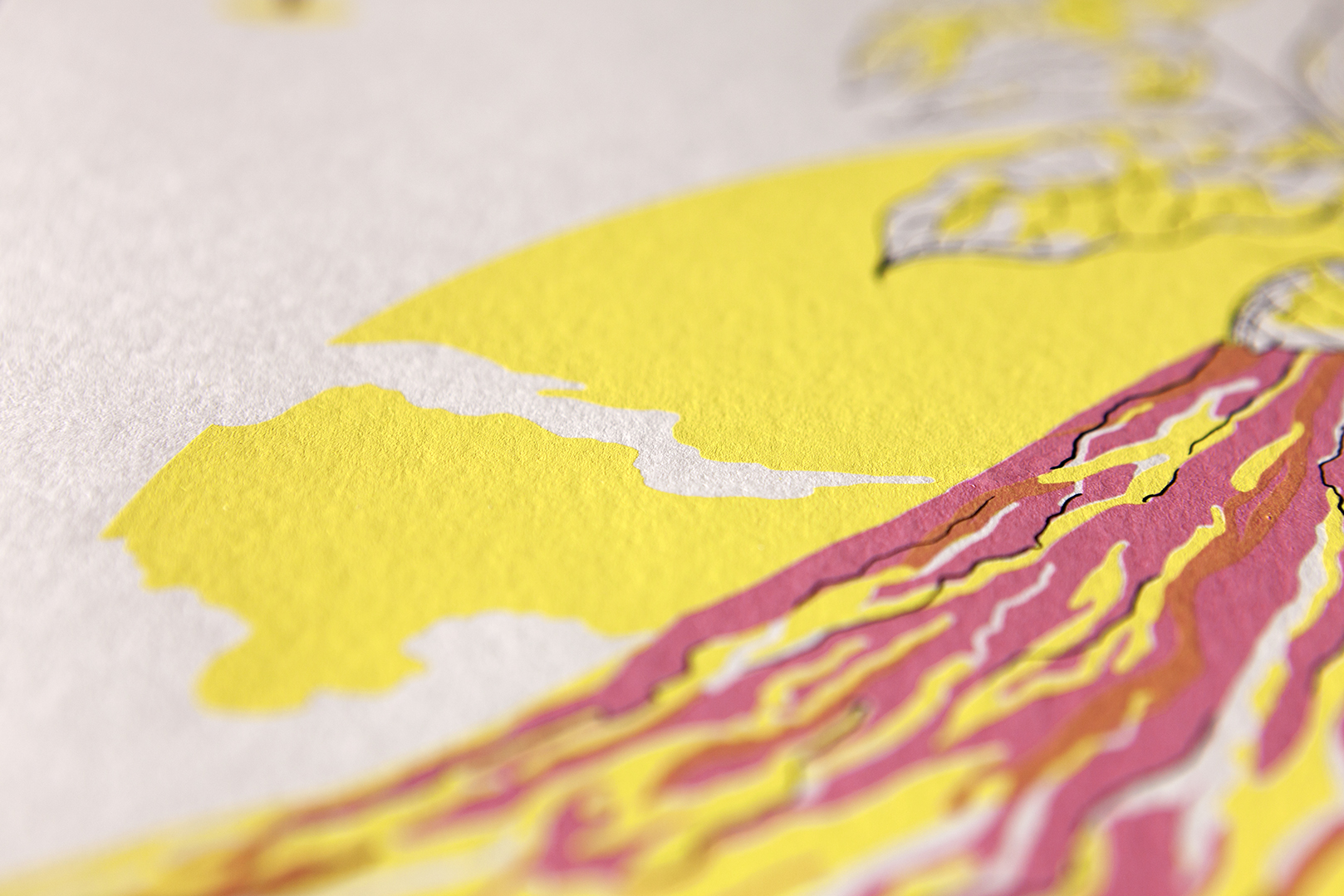 CURATION & PRODUTION — Lavandaria
SILKSCREEN PRINT — Lavandaria